Tallarido Law, renowned for its estate planning and elder law services, recently opened a new office in Orlando, FL. Now it is set to host free estate planning workshops in Port St Lucie, Stuart, Orlando, and West Palm Beach, FL, to help people make informed decisions.
Tallarido Law is helmed by John A. Tallarido, PA, who has been a licensed attorney in Florida since 2005 and in Michigan since 2002. Before becoming an attorney, he got his master's degree in social work and worked with seniors and persons with disability for many years. Having dedicated his services to various clients, especially elderly individuals and those with disabilities, he has brought valuable insights from his experiences to his practice.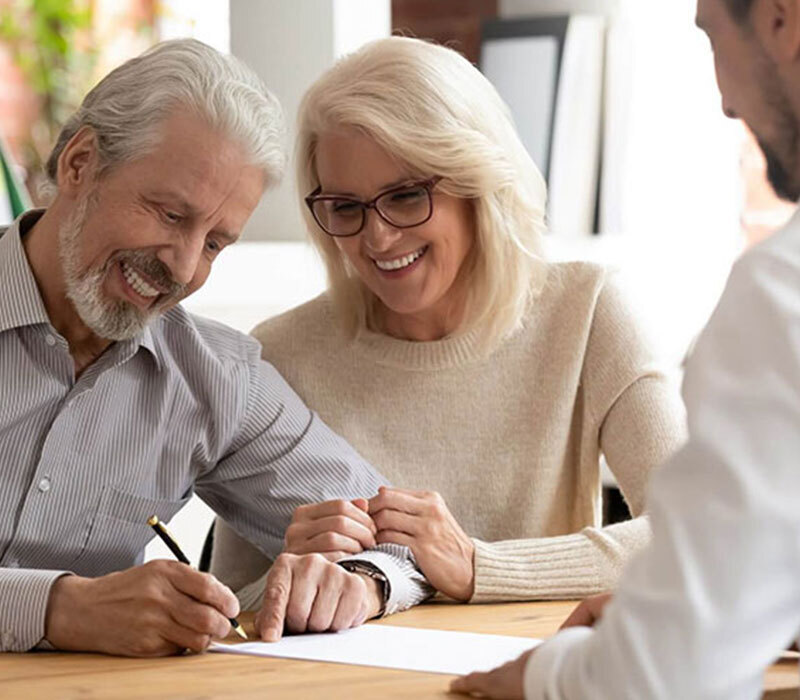 John A. Tallarido, P.A.
Also a licensed real estate agent, John worked at Chase Manhattan Bank in New York City in their Pension Accounting Department and is a member of the Aging Life Care Association. These experiences make him the preferred Port St. Lucie probate lawyer for the people of the region. In fact, he has also become a sought-after elder law and estate planning attorney in the region.
The sterling testimonials Tallarido Law has received speak volumes about the quality of its services. At the heart of these services is John's passion for helping elders make the best decisions for their future. Understanding the challenges of mobility limitations, John remains available for both office and in-home meetings. During the initial consultation, he takes the time and effort to understand the present situation of his clients and the goals they have for the future. He then offers them solutions tailored to their needs and includes protection from long-term care costs when required. The practice also specializes in asset protection, probate, and trust administration.
Those looking for reliable elder law lawyers in Port St. Lucie and surrounding areas value transparency, which John has always been mindful of. He does his best to offer them as much information as possible so that they make the right choices for their future. He has done that now by organizing free estate planning workshops in Port St Lucie, Stuart, Orlando, and West Palm Beach, FL.
To learn more about its renowned services and its newly opened office in Orlando, FL, or to book an appointment, one can visit www.tallaridolaw.com.
About John A. Tallarido, PA
The attorney, licensed since 2002, brings his experience as a licensed clinical social worker to his law practice. He specializes in estate planning and elder law, including asset planning for long-term care costs, which offers clients much-needed peace of mind.
Media Contact
John A. Tallarido, P.A.
Address: 1860 SW Fountainview Blvd, Port St. Lucie, FL 34986
Phone: (772) 333-7770
URL: www.tallaridolaw.com
Email: info@tallaridolaw.com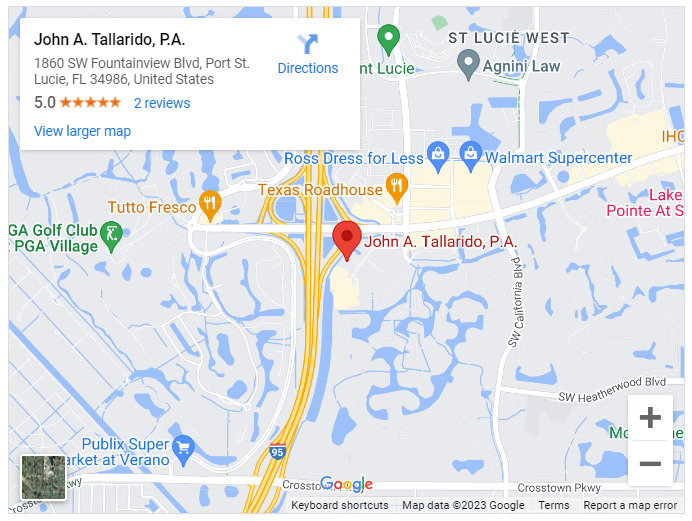 newsroom: news.38digitalmarket.com
Source published by Submit Press Release >> Tallarido Law Opens New Office in Orlando, FL